Luca Chiodini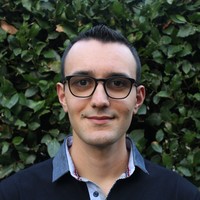 About me
Hi! I'm a PhD student in Computer Science Education at USI (Lugano, Switzerland). I work at the LuCE research group under the excellent supervision of professor Matthias Hauswirth. While I'm fascinated by many CS topics, I have a particular interest in effective education and good teaching. Here you can find a copy of my CV. My Goodreads profile contains a list of books I've read.
Contacts
You can find me on Twitter and GitHub. If you want to get in touch with me, feel free to write an email to luca@chiodini.org.
Publications
Luca Chiodini, Igor Moreno Santos, Andrea Gallidabino, Anya Tafliovich, André L. Santos, Matthias Hauswirth. A Curated Inventory of Programming Language Misconceptions. ITiCSE '21.
Current and past activities
Resources
Over the years I've created and shared a number of resources (some of them in Italian), which can be browsed at files.chiodini.org. This is a list of the most valuable ones: